OFFSET WELL MONITORING AND SECURE DATA ARCHIVING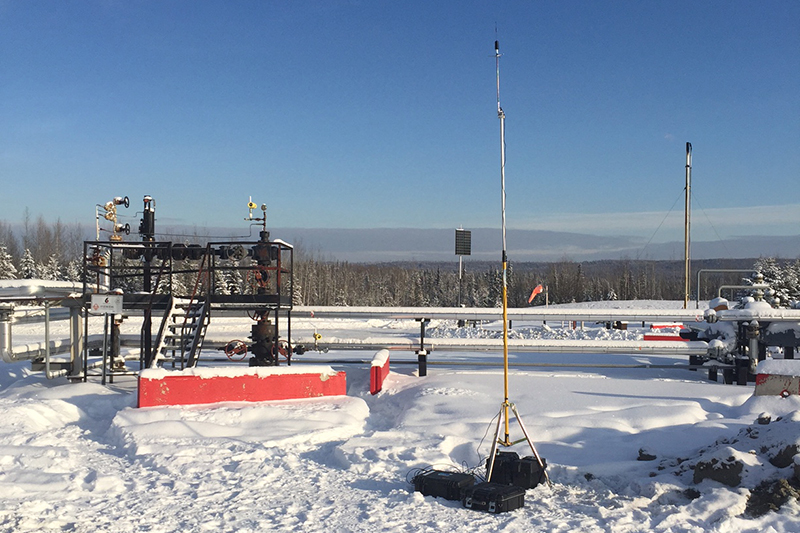 dsMONITOR is a remote, real-time offset well monitoring system for Hydraulic Fracture Completions. This solution helps companies comply with all regulatory directives and provides you with continued management and auditability through real-time and historical well reports. Operators can monitor multiple wells from a single screen and view tubing, casing and vent pressures on one graph.
Our dedicated support staff provides seamless implementation throughout the entire fraccing process.
OPERATIONAL IMPACTS AND KEY BENEFITS INCLUDE:
Real time dashboard control

Online and remote monitoring capabilities

Alarms and call-outs alerting of extreme pressure changes

Archiving of full history data and charts for the complete length of the fraccing process, in conjunction with other pertinent well information

Single screen, triple pressure per well reporting: tubing, casing and vent pressures on one graph

Ease of access for all partners and regulatory bodies to view fraccing reports in one location

Auditable reporting
Customizable set points for alarms and call-outs

Satellite service available when required

CSA approved and intrinsically safe equipment

Meets regulatory compliance for Directive 083: Hydraulic Fracturing – Subsurface Integrity as well as IRP Volume #24 – Fracture Stimulation: Interwellbore Communication

dsMONITOR is hosted in a secure Q9 data centre using advanced technology to protect your data, including AES-256 bit encryption

Dedicated and trained support staff for seamless implementation through the entire fraccing process

Ability to monitor multiple wells on one screen
"Our company started using Data Scavenger/Lochend Energy last year for our Frac monitoring. The screens are easy to read, user friendly and can be viewed on a tablet or phone as well. As a site supervisor I can change alarm levels myself, however they are always happy to do so when things get busy. The staff is second to none as their customer service is 24/7, fast and just plain awesome to deal with. Highly recommend these guys!"
–Field Supervisor
"DS continues to provide a quality service that is essential to our Frac process. Our team relies on the data to be real time, correct and reports delivered in a timely manner. We were provided proof that the equipment used has been CSA certified and regularly calibrated. We appreciate that DS takes care of reports to any companies with surrounding wells, in fact, any request is handled in a prompt manner. We look forward to future projects with DS."
–VP of Operations